Our next stop on the robot world tour was NextBerlin 2014. Taking place as part of the massive Web Week Berlin, this conference connected business people from startups and large companies, media, and technologists from all over Europe.
Team Cylon.js had a special place to demo our JavaScript robots, and we spoke to many people while demoing a Leap Motion connection to a Sphero. Everyone wanted to play with it, and we were happy to spark a sense of fun and wonder to the business oriented crowd. Of course, it also happed to showcase the power of the platform too!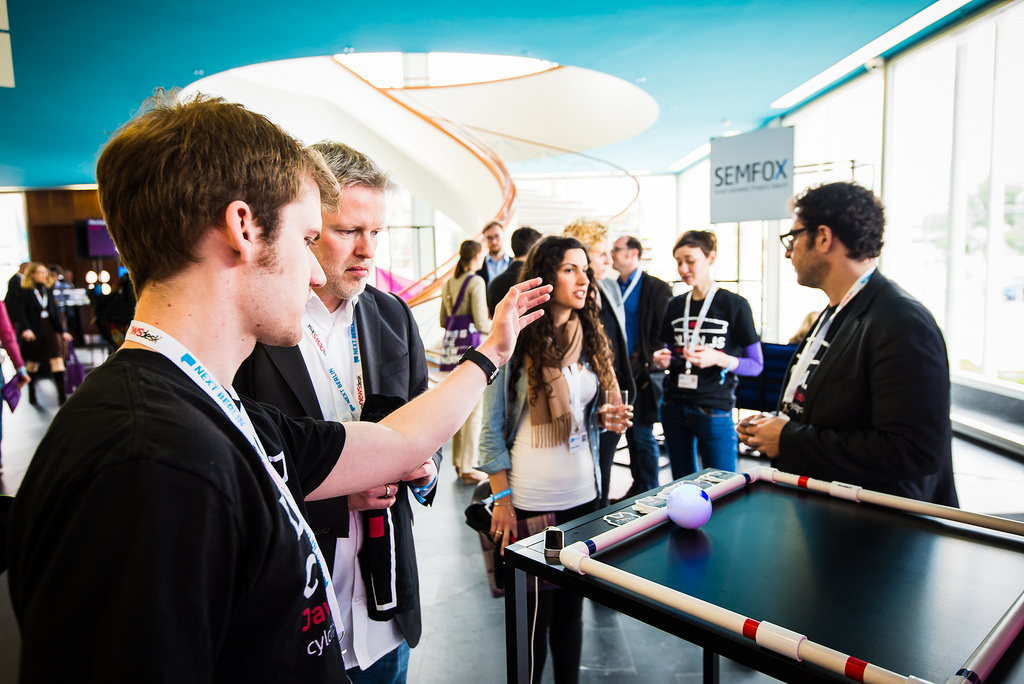 Over the 2 days of the conference, we met many people, gave a few interviews, and learned a lot about the European technology scene.
Thank you very much to the conference organizers for inviting us to Berlin!
You can follow our ongoing robot world tour on Twitter at @cylonjs.